NEW!!!
Check out our amazing team below
MJO is incredibly proud of the hardworking, dedicated team that has been assembled to serve you. Each member brings their own special talents and has their own special story – get to know them.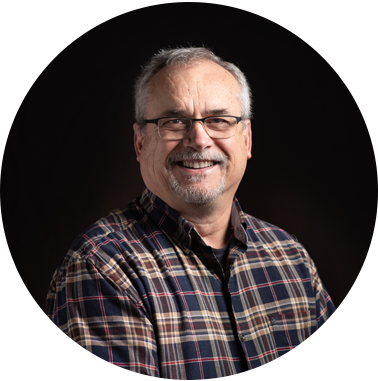 David Oleksik
President
---
After a long career in Data Processing, which included working at several Direct Mail agencies, David, with his wife Barbara, decided to branch out on their own and started MJO in 1994. His experience in Data Processing, coupled with his degree in Finance from the University of Baltimore, gave him the insight and knowledge base he needed to make this all come together.  Born and raised in Canton (Baltimore City), David lives in Westminster with his wife Barbara and loves cooking for and spending time with her, his daughters and grandsons. David also loves to play (and watch) golf, and, thoroughly enjoys his new favorite pastime – supervising, as his grandsons do all his yard work!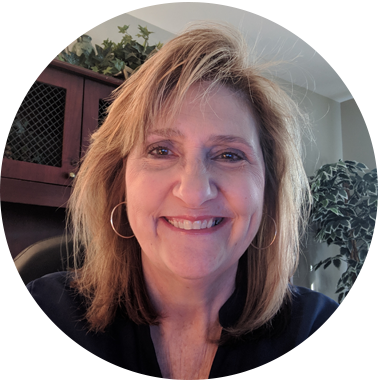 Barbara Oleksik
VP Sales and Customer Services
---
Barbara's first "real" job was doing administrative work for a Direct Mail agency. In fact, that is where she and David met. Learning all aspects of the direct mail business and developing superior customer service skills, gave her the perfect background and experience to complete the MJO dream. Barbara was born in Baltimore but fell in love with Westminster from the day she arrived. She is an avid Penn State football fan (WE ARE!!) and enjoys spending time with family and friends. She is an incredibly proud Mom of 2 beautiful girls and Nan of 3 pretty awesome boys.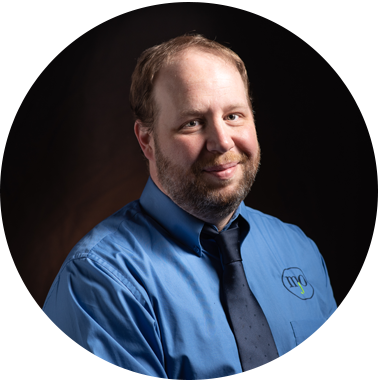 Russ Hicks
Director, Operations and Information Technology
---
Russ is the second longest MJO employee – hired in 1999. His solid background in IT made him a perfect fit for MJO. Through the years, he has honed his skills, and is constantly updating to the latest and most innovative industry standards to keep our systems and our customers files secure. In addition, Russ oversees all company-wide operations and is instrumental in implementing all new system updates. In his spare time, Russ loves to cook and has built quite the reputation of preparing unique and delicious dishes wherever he goes. He enjoys his daily cross fit workouts, running 5K and various obstacle races and he is an avid Penn State football fan. He and his wife, Michelle, live in Westminster with their Bassett Hound, Copper.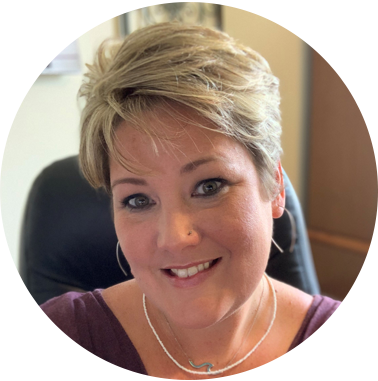 Corrie Groth
Admin and Project Coordinator
---
Corrie has been with MJO since 2014 and has become an integral part of the MMS Team. As Project Coordinator, she is the critical link between the client, programming and production. Born in upstate New York, she eventually made her way to Carroll County. She enjoys spending time with her family and loves lazy days by the pool (or any water for that matter!). She also loves cheering on the O's and the Caps!!!. Corrie and her husband Jimmy have 4 children, 2 grandsons and 2 Chihuahua mixes, Lady and Raven.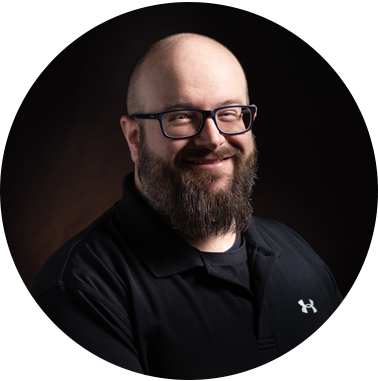 Frank Chuppetta
Design and Composition
---
Frank came to MJO in 2005 with a degree and experience in graphic design on his resume. Since then, he has enriched his skills by learning and mastering our digital software for proofing and production. He can design from scratch or enhance a client's design to run on our production equipment in the most efficient manner, all the while using his eye for detail to maintain the highest of quality. Frank lives in Westminster with his wife, Monica and their 3 kiddos, but his roots are in Pittsburgh. From the Steelers to the Pirates and the Penguins, Frank is a diehard fan!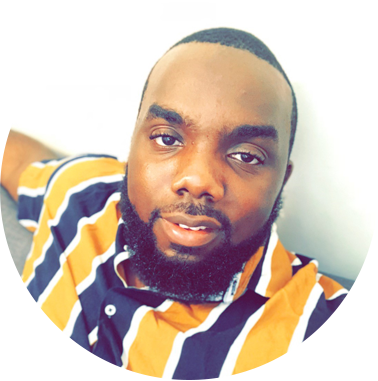 Wale Agunloye
Web and Software Developer
---
Wale was born and raised in Nigeria and is the newest member of the team. With Bachelor of Science degrees in Graphic Design and Computer Science from Towson University, he has proven to be a great addition. Wale is currently designing and upgrading our website. In his spare time, Wale enjoys listening to music, playing soccer, watching and cheering for his favorite team, Manchester United FC.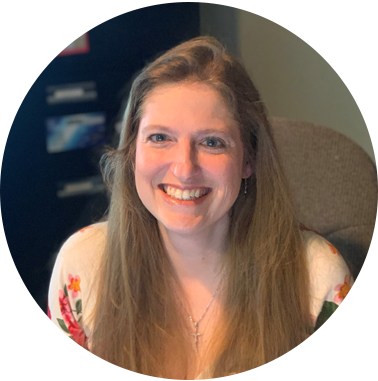 Melissa Robinson
Admin and HR Manager
---
Part of the team since 2003, Melissa quickly became an integral part of our daily administrative operations. Her dedication and performance make her a true team player in all aspects of MJO. While working full time, she went to night school and now proudly carries a Bachelor of Science Degree in Business from Penn State. Melissa grew up in Annapolis, Maryland with her mother, who taught her by example to have a superior work ethic and most importantly, how to be a great mom. In her spare time, she loves singing, reading, & spending time with her husband Keith (an avid Dallas Cowboys fan!) and their four beautiful children.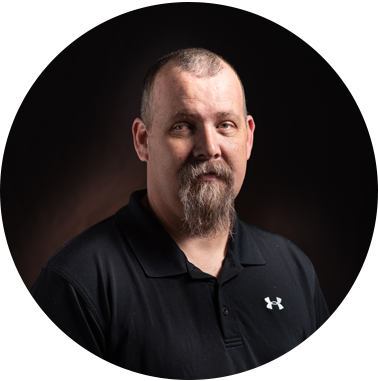 Kenneth Abbott Jr.
Production Manager
---
Kenny has been part of the MJO family since 1998. From day one, he has been a hardworking, team player. Over the years, he has learned and mastered every piece of equipment, all the while working his way up the "MJO ladder". Kenny doesn't just "run" the jobs, he cares about them.  A life long Carroll County resident, he and his wife, Lisa, live in Taneytown. They have 10 children ranging in age from 8 to 25 and 3 Corgies. In addition to spending time with his family, Kenny loves to watch and cheer for his favorite teams – the Ravens, the Redskins, the Orioles, the Wizards and the Celtics!!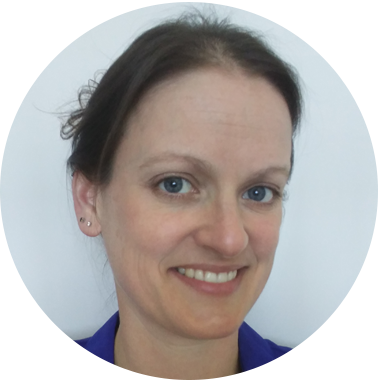 Shannon Solo
Production Coordinator and List Management
---
Hailing from Damascus, Shannon earned her Bachelor of Science from Wilson College in Chambersburg, Pennsylvania, and joined the team in 2016. In addition to heading up the List Management/Data Entry team, she is the critical link between customer service and production. She applies her top notch organizational skills to keep the paperwork and information flowing in an efficient and timely manner. In her spare time, Shannon enjoys hiking, riding her horse, Ballad and spending time with her cat, Pebbles, her Black Lab, Josie and her Golden Retriever, Tucker.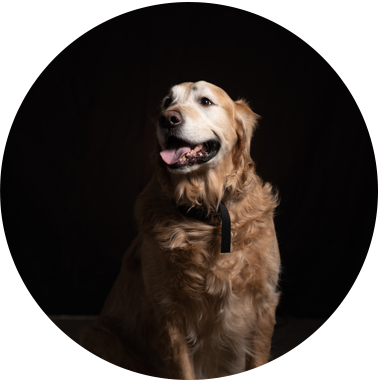 Max Oleksik
Director of Security
---
As Head of Security, Max's main responsibility is to protect the building from "his arch enemy" – any type of cat!. Since it is the ONLY time he barks, we know that he has the situation under control and the predator will quickly vacate the premises. In addition to Security, Max is also the "welcoming committee". Upon arrival, visitors are always greeted with a smile and a wagging tail. In his spare time, Max loves being with his family, getting his belly rubbed, eating "bully" sticks and cheese, and napping….well mostly napping.